Azzurra di Capri
PRIVATE RESIDENCE CLUB™
About Azzurra di Capri
A beautiful property on the famous Isle of Capri.
Viaggio Resorts 2nd project will be Azzurra di Capri, a beautiful property on the famous Isle of Capri. This property is perfectly located on 2.8 acers of lush grounds with spectacular views of the Bay of Naples. With a 5-minute walk to some of Capri's many famous beaches and a 10-minute walk to Marina Grande, Azzurra di Capri is perfectly located. Azzurra di Capri will have 5 separate villas, housing nine luxury residences.
Main palace Six separate villas – 9,000 square feet (840 m2)
Private grounds/gardens – 2.8 acres (11,300 m2)
Each villa has a pool and private outdoor living space with kitchen and fireplace
Common areas abound with gardens, fruit trees, common outdoor living areas, tennis courts and sports courts.
Close to beach, shops, restaurants, main piazza, Marina Grande, markets and hospital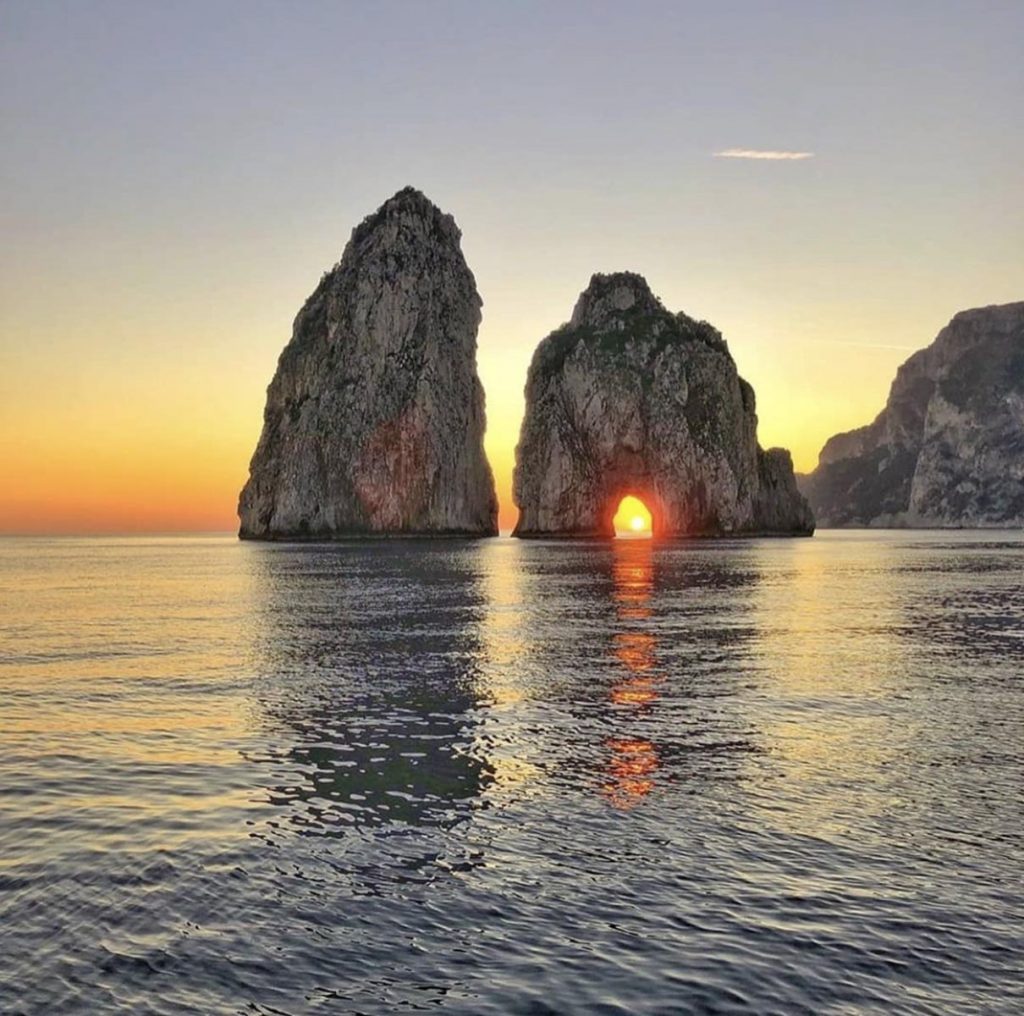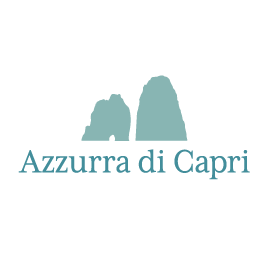 Renovation & Building Design
Management
Combined 90 years of renovation, construction, and design experience
Azzurra di Capri is a famed architect and designer Francesco della Femina property
Capri has a style all its own, which reflects its history as the playground of Roman emperors and today's rich and famous. Capri's villas mostly mirror its famous whitewashed cliffs and warm Mediterranean style.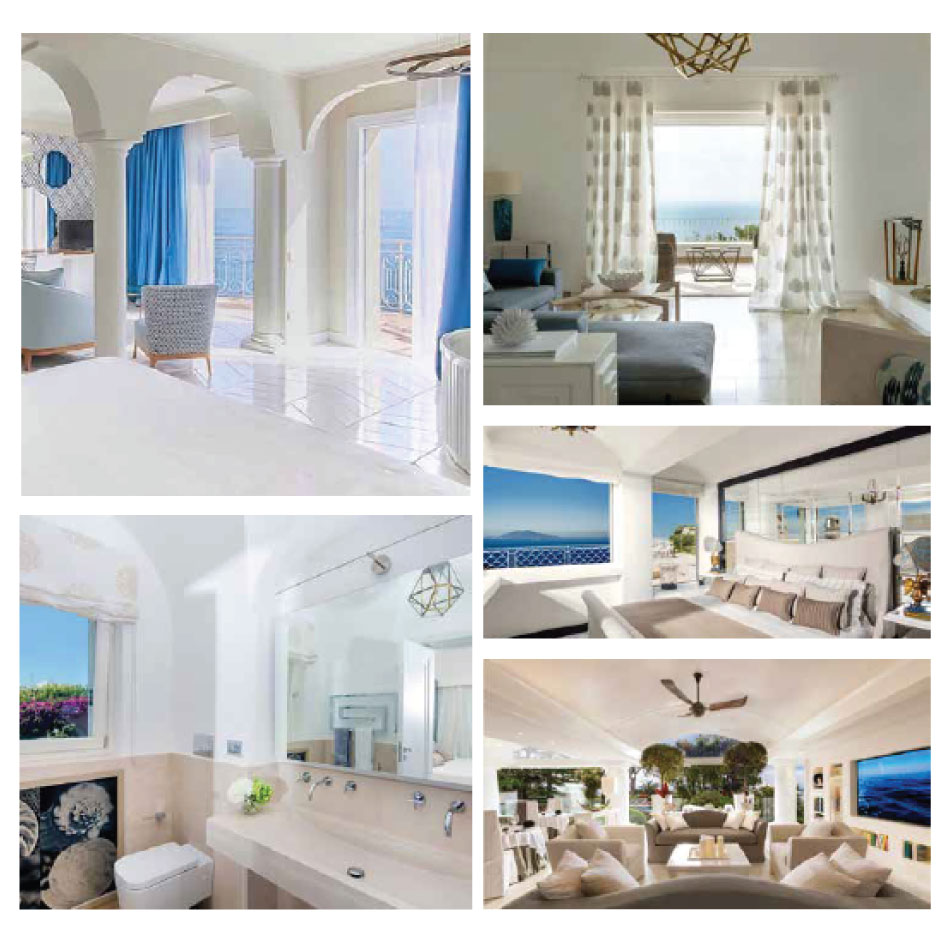 Photos are not of the current Azzurra di Capri interiors, rather, they are photo examples illustrating interiors similar in design and quality to the completed décor of Azzurra di Capri.
The interior style of Azzurra di Capri's villas will be contemporary, eclectic and bright … bringing in Capri's beautiful, natural, Mediterranean environment. Viaggio Resorts has aligned itself with one of Capri's most celebrated interior designers and architects to create one of a kind, award-winning luxury..
With 2.8 acers (11,000 sq meters), Azzurra di Capri will have as stunning outdoor living spaces as its interiors. Capri is one of the most lush islands in the Mediterranean, teaming with flora, unique vegetation and Capri's famous lemons. Azzurra di Capri will have multiple swimming pools, luxury outdoor living areas with outdoor kitchens, gardens (both floral and herb) and other on property recreation.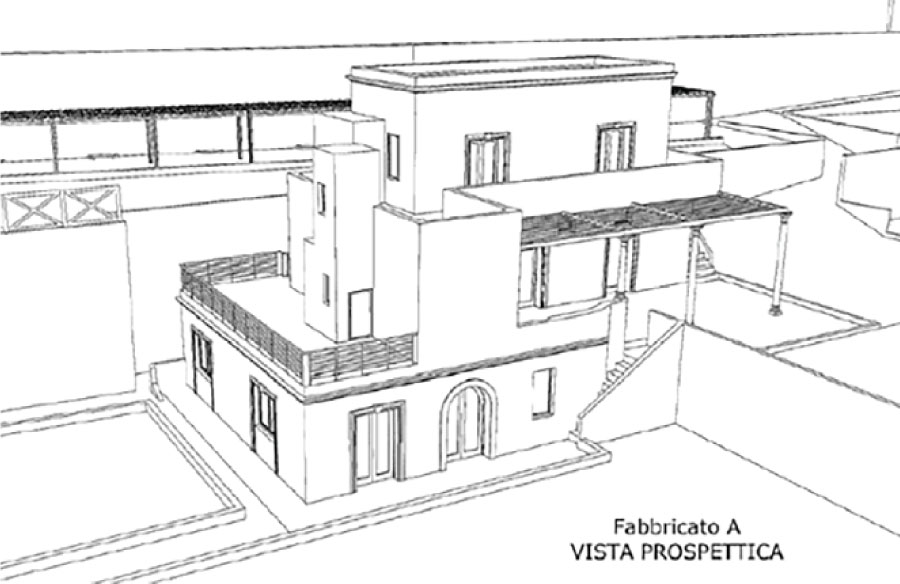 8 separate residences approximately 600 to 1500 square feet (56 to 139 m2)
One 1-bedroom studio
Two 1-bedroom residences
Three 2-bedroom residences
Two 3-bedroom residences (including adjacent cottage)
Each residence enjoys luxurious, 5-star accommodations
Each residence equipped with full gourmet kitchen and private outdoor living space with pool
Fill out this form and one of our qualified agents will respectfully send you our prospectus.